Izhar Kazmi
Business Development Manager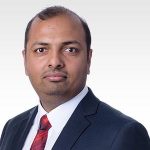 Izhar Kazmi
Business Development Manager,
Middle East and Pakistan,
Masters in Business Administration
Izhar being an ICT specialist by profession for more than 10 years he has a passion of working with people from different nationalities. Being located in one of the most diversified countries in the World (United Arab Emirates, Dubai) he has developed multilingual skills which makes the clients at ease while communicating with him. He is responsible for developing business relationships and client handling at Vaint – Izhar is a proud to be Business Development Manager with Vaint Immigration and Education Consultants and Vaint Immigration Limited.
Apart from this Izhar is an Australian Permanent Resident. He responsible for communicating with clients from middle east and Pakistan who are interested in applying for Canadian and New Zealand Visa. Izhar believes in the need to constantly evolve and advance one's skill set, developing and maintaining relationships with respective clients.
© 2019 All Rights Reserved.